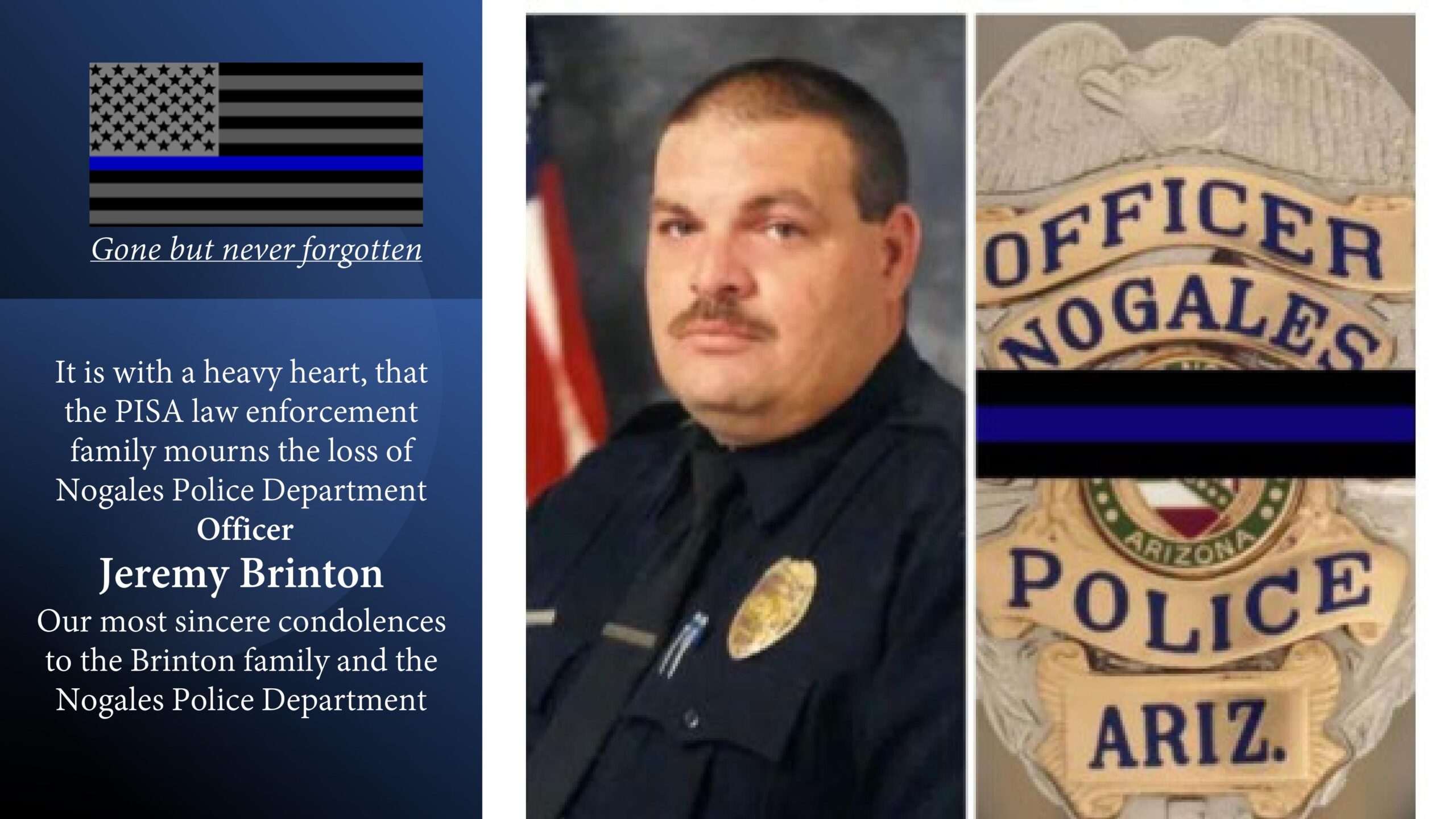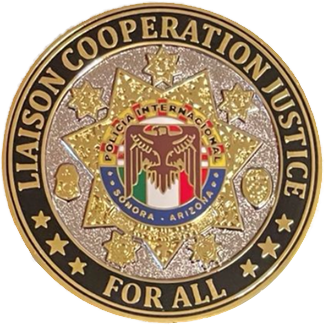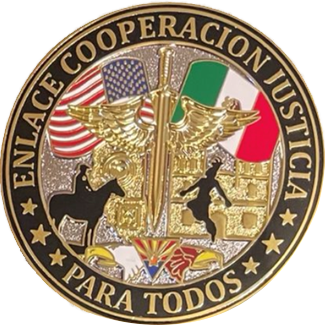 $12 EA ($2 flat rate shipping charge included)

Unfortunately, current circumstances have led us to postpone PISA Conferences and Trainings. While much of this is out of our control, we're dedicated to finding ways to serve our Law Enforcement counterparts. PISA is looking forward to resuming back to normal operations once it's safe to do so. We wanted to thank you for your continued support and hope you and your community are staying healthy.
Desafortunadamente, las circunstancias actuales nos han llevado a posponer los entrenamientos y conferencias de Pisa. A pesar de que esto está fuera de nuestro control, estamos dedicados a implementar maneras de continuar sirviendo a nuestros miembros de Pisa. Continuamos pendientes de volver a nuestras operaciones en su total normalidad en cuanto sea seguro. Queremos agradecer por su constante apoyo esperando que se encuentren bien y fuera de riesgo.
Providing Training to Law Enforcement Officers
Is to enhance international communication, train officers in laws and procedures across borders, and to continue the spirit of cooperation that has been achieved between the law enforcement agencies of these neighboring countries. To accomplish this mission, PISA increases the cultural awareness with agencies and promotes networking with counterparts across the border. Success is exemplified by increasing our membership to now include agencies from other states on both sides of the border. Constant communication across borders is a vital tool that allows both countries to reach a consensus on current and critical issues of common interest and benefit to citizens on both sides. These topics are covered during the intermittent training sessions scheduled throughout the year and especially at the annual meetings (reunions).
Incorporated in 2003 as a non-profit organization, PISA is dedicated to training Law Enforcement Officers on real-world criminal problems.​
La misión de PISA es mejorar la comunicación internacional, capacitar a los oficiales en leyes y procedimientos al otro lado de la frontera, y continuar con el espíritu de cooperación que se ha logrado entre los organismos encargados de hacer cumplir las leyes de los países vecinos. Para lograr esta misión, PISA incrementa la conciencia cultural con las agencias y promueve la creación de redes de información con las agencias cruzando la frontera. El éxito se ejemplifica al aumentar nuestra membresía para incluir ahora agencias de otros estados en ambos lados de la frontera. La comunicación constante a través de las fronteras es una herramienta vital que permite a ambos países alcanzar un consenso sobre temas actuales y críticos de interés común y beneficio para los ciudadanos de ambos lados. Estos temas se cubren durante las sesiones de capacitación intermitentes programadas durante todo el año y especialmente en las reuniones anuales. Incorporado en 2003 como una organización sin fines de lucro, PISA se dedica a capacitar a oficiales encargados de hacer cumplir la ley en problemas criminales del mundo real.
THE PISA 2019 CONFERENCE WAS A SUCCESS THANKS TO ALL OF YOU AND THE SUPPORT OF OUR DONORS! TUNE IN FOR PICTURES OF THE CONFERENCE COMING SOON! A LARGE THANK YOU TO THE CASINO DEL SOL FOR HOSTING US THIS YEAR!!
It has come to our attention that an opportunity exists in where a small donation will be made to an organization of your choosing when ordering from Smile Amazon....
Please feel free to read the below directions on how to donate effortlessly to PISA!!
​In early 1978, Douglas detective, Frank Cruz, and three Arizona task force officers, Bill Breen, Hector Carpio, and Jim Wilson and two Comandantes from the Sonora State Police met in Douglas, AZ for an informal meeting. It was at this gathering that the group of six decided to call this meeting/reunion PISA, Policia Internacional Sonora-Arizona. 
"When a police officer is killed, it's not an agency that loses an officer, it's an entire nation."
- Chris Cosgriff, ODMP Founder
Is a non-profit program created to give citizens the opportunity to assist law enforcement in solving crimes.
88-Crime Crime Stoppers encourages members of the community to assist local law enforcement agencies in the fight against crime.
The 100 Club supports all city, county, state, federal and tribal public safety agencies, fire services, probation, corrections, parole and law enforcement departments who provide for the safety of the citizens of Arizona.
PISA Executive Board Members
Mailing address for PISA:
PO Box 1569
Phoenix, AZ 85001
Si require asistencia en Espanol, por favor escribenos a info@arizonapisa.org
Contestaremos a su solicitud en una manera oportuna...